I have made two Christmas wordsearches today for you to print out and complete. One is harder than the other. You can print out the answers if you want.
Click on the images below to go to the sheets that you can print out.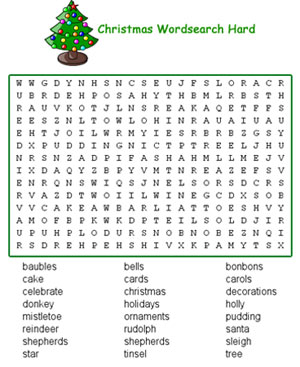 You can find more Christmas activities on our Games, Puzzles and Printables page.